Chelsea is posting today with what she carries around in her diaper bag for almost-one-year-old Jansen. The bright colors on her diaper bag are so pretty!
Hey y'all! I'm Chelsea. I blog at Roots & Rings and I'm the mama to Jansen, who is a week away from turning one. (HOW?? How is he so old???)
Here is a little tour of my diaper bag. I'm not one of those fancy moms with sweet photography skills, so you're just going to have to deal. My apologies. (Not really.)
This is my diaper bag. My cousin gave it to me with a note that said, "Just because you're having a boy doesn't mean you can have a cute diaper bag!" It's OiOi, and I think this particular pattern is discontinued.
Pretty cute, huh? It matches nicely with my cute kid.
This is what I keep in it.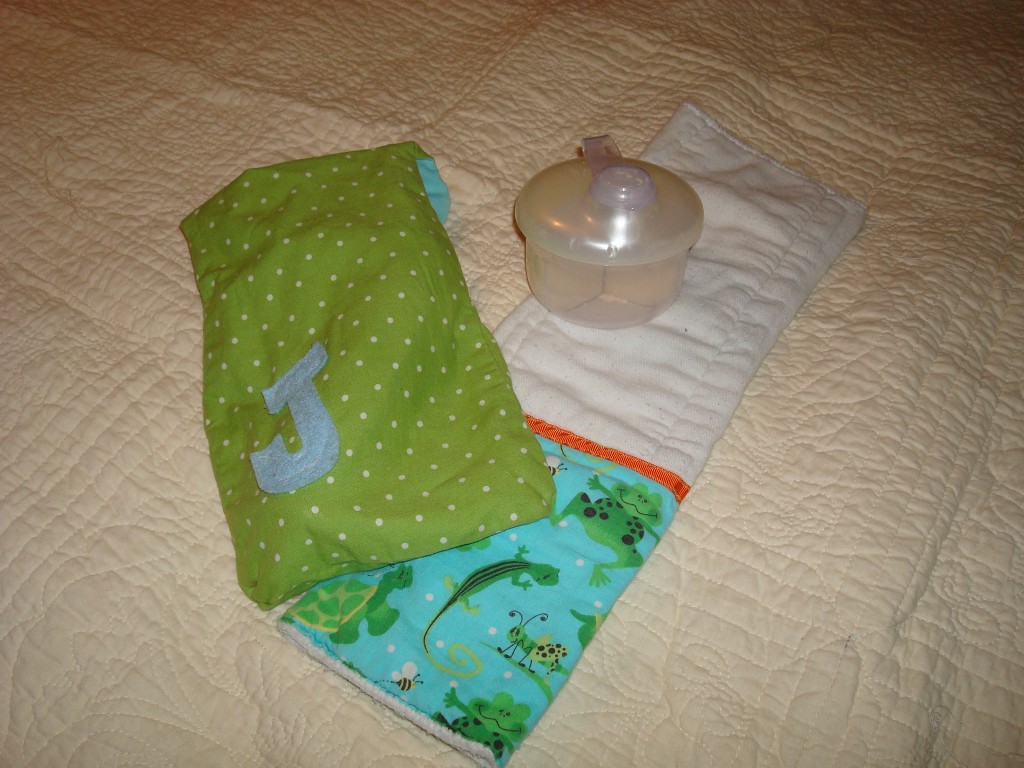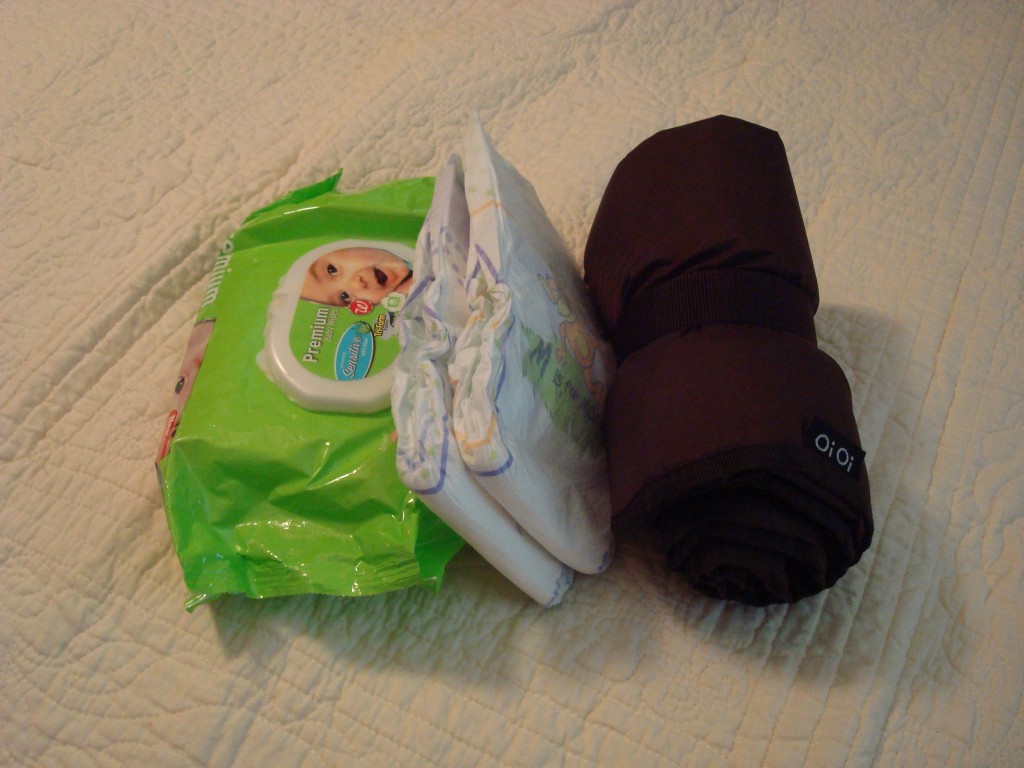 The first picture shows my formula container, a burp rag, and a bottle stuff. A friend from college made me that little green bag. I think it's really cute so I keep all of the Dr. Brown's parts in there. The second picture is the diaper goods. A pack of wipes, a few spare diapers, and the changing mat that came with the bag. You can see in the third picture that we also keep at least one book and a couple small toys. Jansen is currently obsessed with ducks ("kuhh") so we always have one close by.
This last picture is of all the other junk that goes in there. Left to right we have an extra onesie, spare Chapstick because I'm addicted, sunscreen, a sippy cup "leash" thing, a booger sucker (we don't always keep that in there but Jansen is especially snotty right now), meds, shoes that he only wears outside or at the library, extra binkies and a binkie clip, and snacks. I often keep my camera in the bag but obviously couldn't show that in the picture.
This is how everything fits.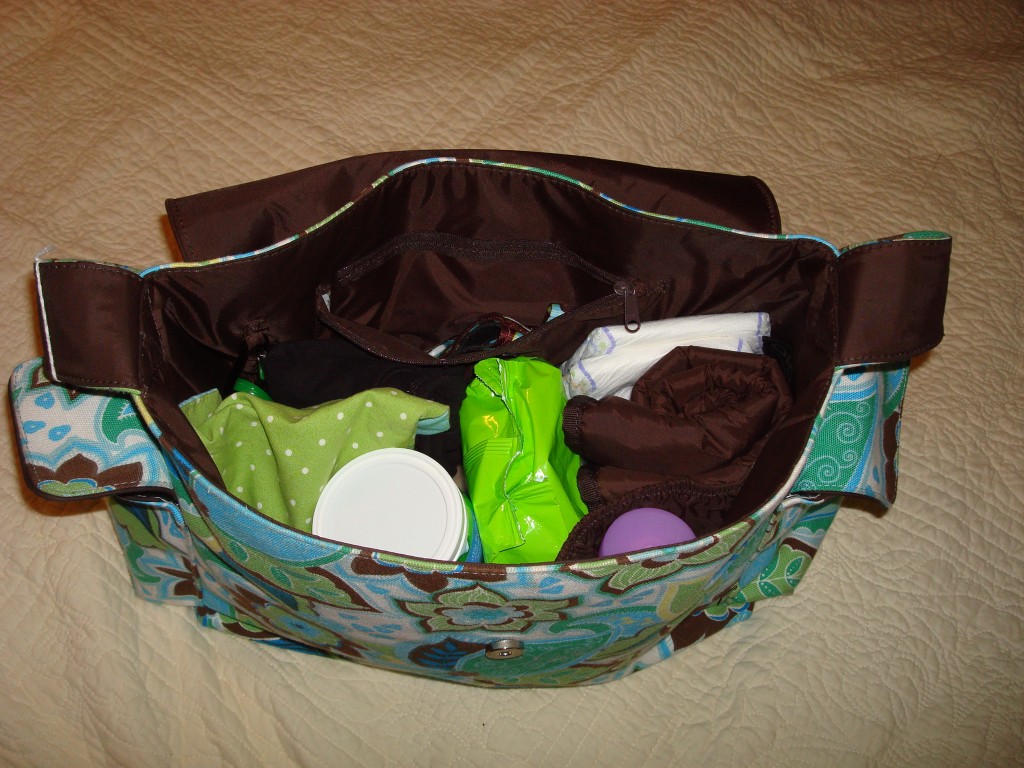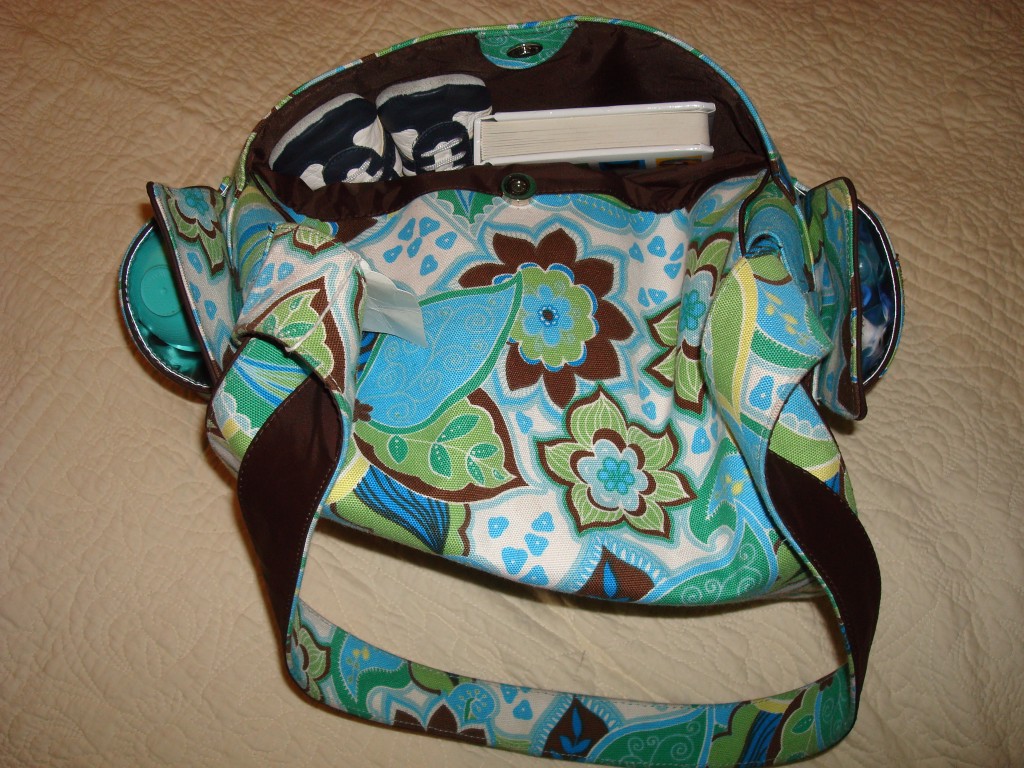 Just about everything goes in the big area, sunscreen and sippy cup leash tucked into inside pockets. I throw the toys on the top for quick access but I didn't show that since that would cover everything else. The side pockets hold the meds and extra binkies and Chapstick. And the back holds shoes and a book.
I don't think I'm missing anything I would need in an emergency. I usually use this as a purse when I'm out with Jansen by myself. I have a small wallet that I throw into a pocket and go on my way. I wonder how this will evolve as Jansen gets older… or when the day comes that I have two children. AHH. Let's just not think about that for now.
I can't believe that this is the 7th diaper bag someone wanted to share! I mean, I'm thrilled! I have really loved looking into all of these. And it's become apparent that I've become "that mom" who carries too much stuff. Oh well! Take a look at my diaper bag here, and diaper bags from Audrey, Ashley, Nora, Elizabeth and Erin!