I am a HUGE fan of sensory bins for Jonas. They're a very Montessori-esque activity, and I happen to really like a lot of Montessori activities for Jonas. They're usually very calming, but fun for him. I like to do sensory activities with him, as well. Have you ever just played in a rice bin? The cool rice flowing through my hands is really relaxing, so it's a win-win type of activity for both of us. If you want to read a little more on Montessori style sensory play, this post is a pretty good one. That blog has a lot of nice sensory bin activity ideas, too.
Anyway, on to our summery ocean themed sensory bin!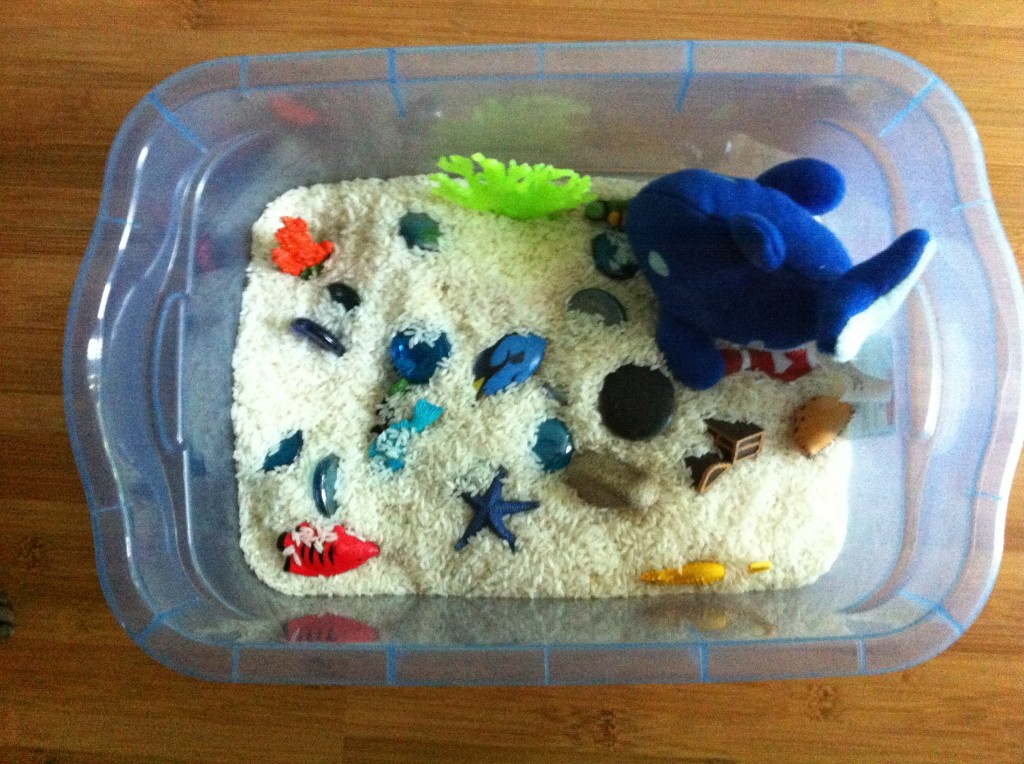 Here's what I used:
Old storage bin
bag of store-brand white rice
a few rocks
some shiny blue glass "rocks" from the craft store flower arranging section
Stuffed whale is from the target dollar spot
I will add a small bowl and a few spoons to scoop with, and it's finished! Cheap and easy, and all reusable things we can bring out for other activities later as well. I made this one to take on our vacation to the beach incase of a rainy day or if we need some chill-out play time with all of the family around.Just so you know, that amazon link is an affiliate link.