Yesterday was quite the long day.
It was really crazy hot out, so we built a fort inside!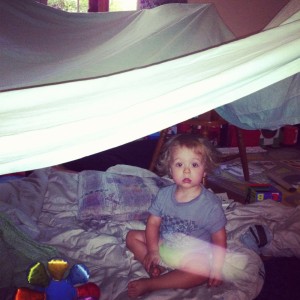 We received our first Kiwi Crate!
He was so excited to open it up.
The activities were a little bit old for him, which I knew when I decided to try it, but we used some of the materials anyway and just did some art.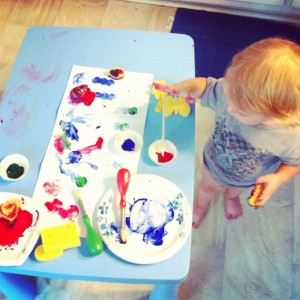 Paint! (Or "Peeet", as it sounds when Jonas says it.)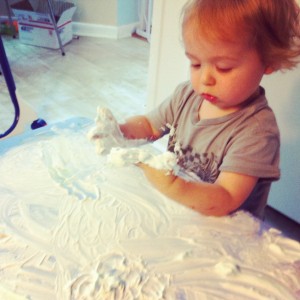 Then it was time for clean up! Shaving cream was perfect.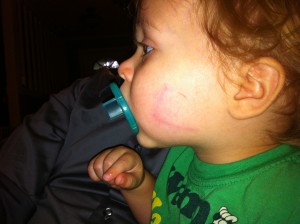 Despite the day full of fun, it ended with an owie. He fell on a toy and got this horrid bruise. So sad.