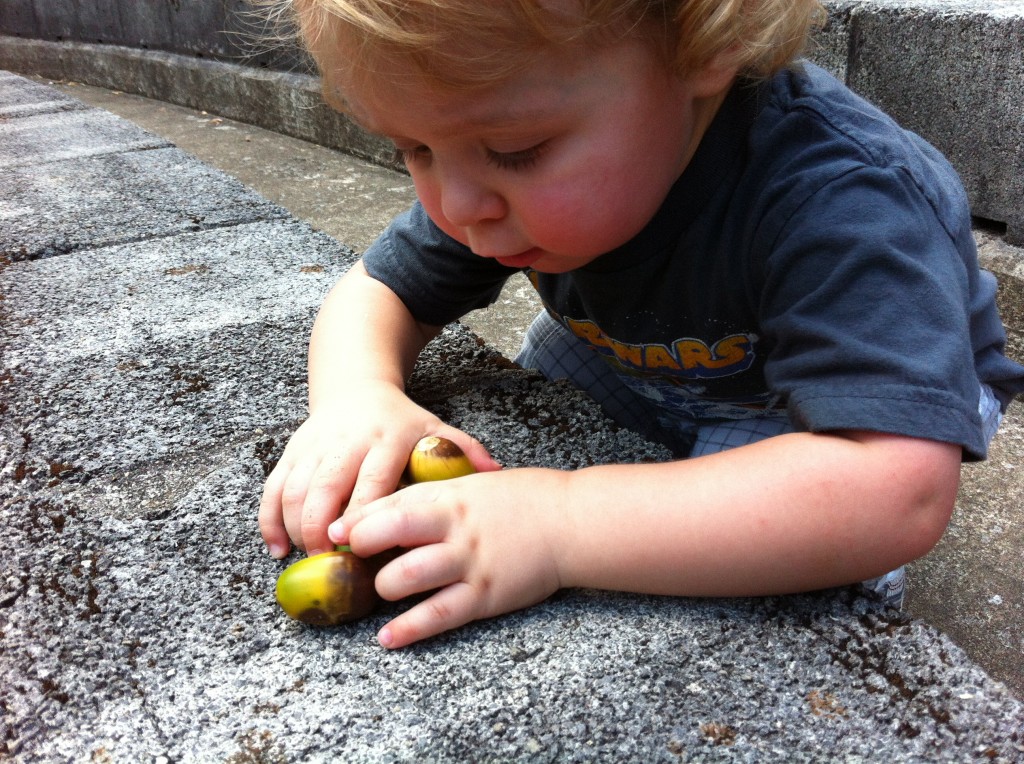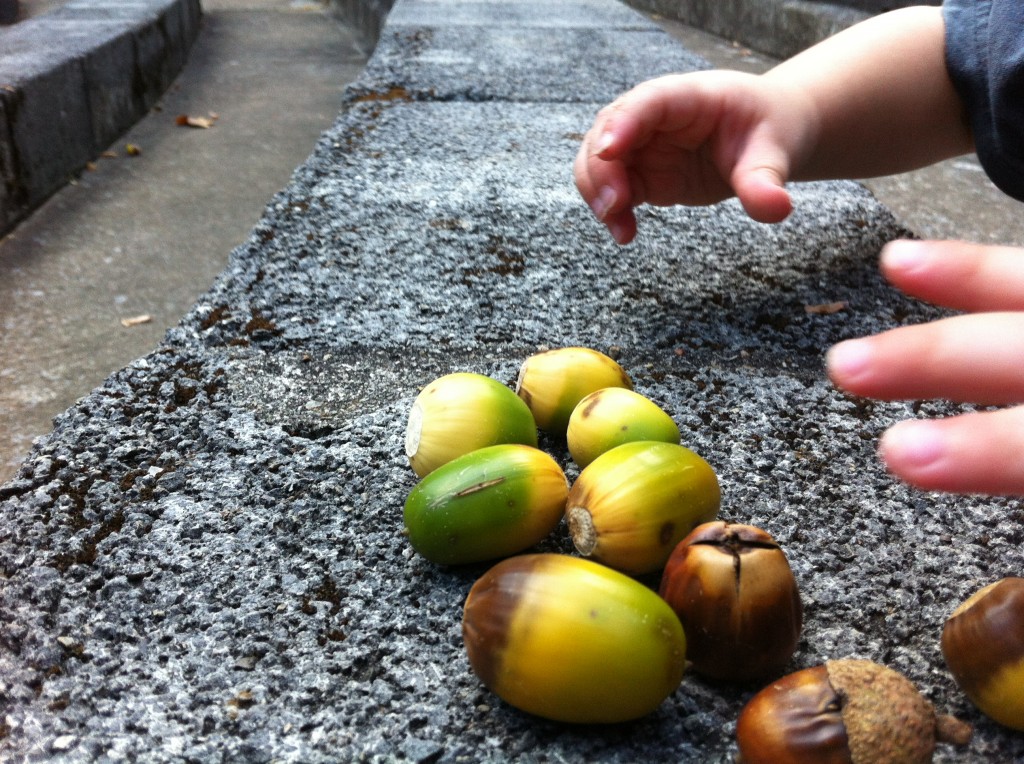 Last weekend, we took Jonas up to Monte Sano State Park, one of our favorite place in town, and he collected a ton of giant acorns and carried them around for almost an hour.
Time // 9:36 pm
Place // on my couch
Eating // nothing at the moment.
Drinking // water
Watching // Dr. Who! I just started the second series. I'm hooked.
Reading // Fool Moon by Jim Butcher, the second in the Dresden Files series.
Wanting // a relaxing weekend
Thinking // about what makes me "me".
Creating // felt flowers and working on Project Life
Hoping // to save enough over the next few months to replace our kitchen cabinets
Needing // to do some laundry
Anticipating // some fun activities for this long holiday weekend!