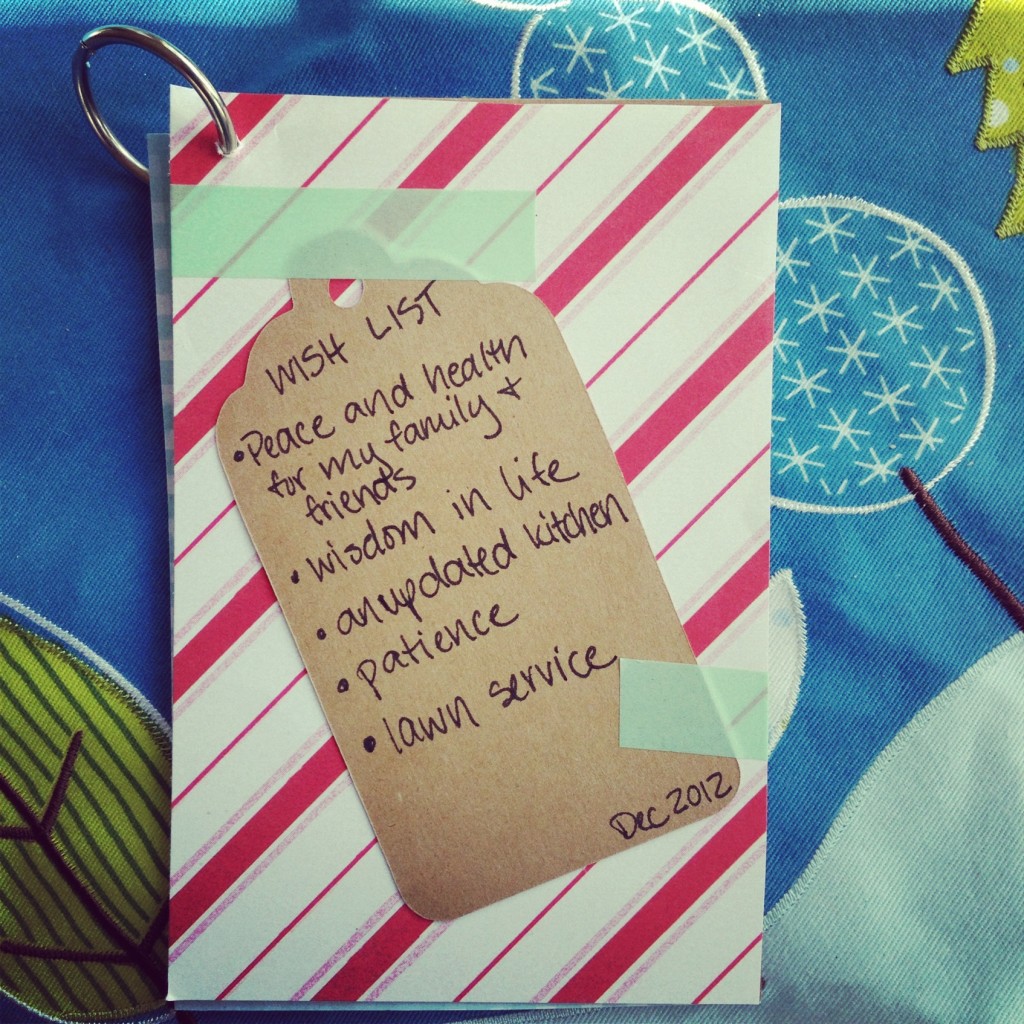 It's time for December's installment for the Book of Lists project!
You can see more details about the project and check out others' lists for this month at Kathleen's blog!
These are the first few things that came to my mind when I was thinking about a wish list. I really want peace and health for my families, first and foremost. There's a lot going on all over the place, with my nephew, and my mom just got over pneumonia, and some other issues that need worked out. I threw some superficial wants in there, too. Like I really want new cabinets in my kitchen – ours are the pits. And I would really like someone to come and do our leaves for us, because we're busy on the weekends and I hate doing them. Like, I HATE leaves.